Toddler Program in Wilson, NC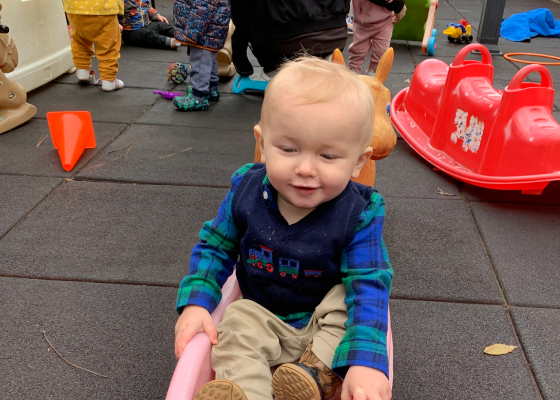 10 - 16 months
When infants begin to pull up, stand, and even take a few steps, they are ready to transition to the toddler classroom. This usually happens at around 10 months old. This room is more spacious than the infant classroom, as we have fewer cribs and more room for toddlers to play and develop walking skills. The shelves in the room are specially designed with pull up edges and solid bases that support children who are learning how to stand and walk.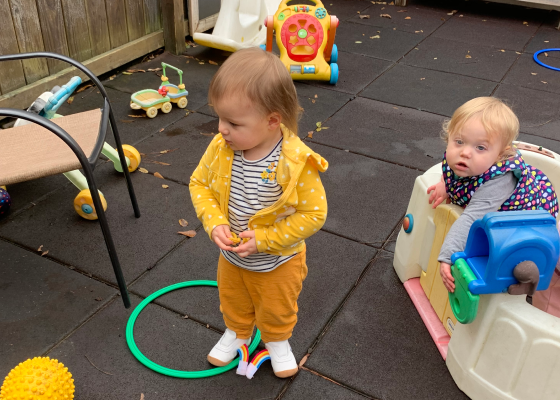 Program Features
Children are able to participate in different activities throughout the day, including singing, blocks, and dramatic play
Activities and toys are tailored to enhance different skills, such as cognitive, language, and fine motor development
Toddlers are able to enhance their gross motor skills through daily soft play outside, weather permitting
Naps continue twice a day, in the mid-morning and mid-afternoon, and children either sleep in cribs or on cots a few inches off the floor
Children begin to experiment with different foods, and our menus are developed in order to give them their favorite foods, as well as expose them to new textures and flavors
We look forward to hosting you at our school.